We Strive For 
Customer Satisfaction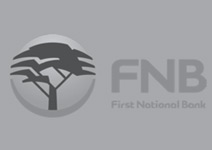 Again, thank you to you and your team for the value that your
research gives us to make the RIGHT changes for the RIGHT results!

I really appreciate and acknowledge the extra mile and lending hand that Bateleur always extends to Toyota.
A special THANK YOU for the superb presentation that you delivered today. Very insightful and enjoyable; also highly relevant for our strategic priorities and reinforces our approach on a number of fronts. PS at our exec meeting straight our CEO was already making reference to various pointers – clearly made an impact.

Over the past 12 years I have been using Bateleur Brand Planning
for a range of research products. Gordon has provided us with great insights and strategy workshops that have assisted the business to deliver outcomes to grow our business.
Bateleur's strengths are always in customisation that directly answers your questions and leads to greater consumer understanding, insights and outcomes.

We are in awe of the discipline and passion. Most importantly, the care you and your team shows in the work and our business.

Thanks for the great work, the data was presented to our CEO and he was super impressed with your work. Well done to your "HOT" team.

Thanks team for some wonderful insights into The Times this morning.

Thanks for your passionate presentation and contribution, it has
provided a lot of food for thought and opportunities on our side!

We have found the service provided by Bateleur to be both
professional as well as friendly. We are happy with the research they have undertaken on our behalf over the years and the user-friendly manner in which the findings are work-shopped with us.
I have no hesitation in recommending Bateleur for their competence and service.
They have provided us with invaluable insight into our customers.
The Bateleur team is highly professional and enthusiastic about their customers' business. Bateleur's insightful analysis of the research has resulted in positive action within Game.